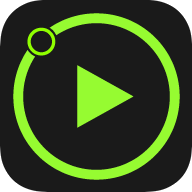 Pioneer's Advanced Remote Control (Pioneer ARC) app converts your Android smartphone* into a powerful touchscreen remote control, which allows you to control and customize your compatible Pioneer car stereo.
Pioneer ARC lets you browse your favorite music, switch sources (FM tuner, Bluetooth Audio, etc), launch 3rd party apps, customize the illumination colors and audio settings of your Pioneer system.
Compatible features vary by model.
*The Pioneer ARC app is compatible with Android smartphones running 4.1 and above.
For USB connections
This function is compatible with a phone that runs Android 4.1 up to 7.1.2 and also supports AOA (Android Open Accessory) 2.0, but the compatibility depends on the smartphone.
Some Android devices connected via AOA 2.0 may not work properly or emit sounds due to their own software design, regardless of the OS version.
Compatible Pioneer products:
-Source Control / Audio Settings / Illumination settings / Bluetooth management
DEH-S60*0BS
DEH-S50*0BT/DEH-X50BT/DEH-X50BR
DEH-S4080BT(Brazil)
MVH-S501BS
MVH-X30BT/MVH-X30BR
MVH-S600BS/MVH-S605BT /MVH-S61*BT
FH-S70*BS/FH-S70*BT
-Source Control / Audio Settings / Bluetooth management
DEH-S4000BT/DEH-S4010BT/DEH-S4050BT/DEH-S040BT
DEH-S30*0BT
MVH-S30*BT/MVH-S030BT
MVH-S40*BT
FH-S50*BT/FH-S51BT
-Source Control / Audio Settings
DEH-S12**UB / DEH-S12*UB
DEH-S12**UI / DEH-S12*UI
MVH-S220DAB
MVH-S21*UB / MVH-S21**UB
DEH-S400DAB / DEH-S410DAB
DEH-S20*0UI / DEH-S21*0UI/DEH-S210UI
DEH-X10/DEH-X10BR
DEH-S10**UB/DEH-S010UB / DEH-S11**UB/DEH-S11UB/DEH-S19UB
DEH-S10*UB/DEH-S10*UB* / DEH-S11*UB/DEH-S11*UB*
DXT-S106UB/DXT-S1069UB / DXT-S116UB/DXT-S1169UB
MVH-S200DAB / MVH-S210DAB
MVH-S10*UI / MVH-S11*UI/G, MVH-S11UI
MVH-S100UB/MVH-S100UB* / MVH-S110UB/MVH-S110UB*
MVH-S010UB
DEH-X49**BT/DEH-4900DAB
DEH-X39**BT/DEH-3900BT
DEH-X29**UI/DEH-X2900UI
DEH-X19**UB/DEH-1900UB*
MVH-X39*BT/MVH-390BT
MVH-290DAB
MVH-X19*UI/MVH-190UI/MVH-190UB*
– Source Control / Audio Settings / Illumination settings
DEH-S22*UI / DEH-S22**UI
FH-X830BHS
FH-X73* BT/BS
FH-X78*BT
DEH-X8800BHS
DEH-X7800BHS/DEH-X7800DAB/DEH-X7850BT
DEH-X6800BS, DEH-X6850BT
MVH-X58*BT/MVH-X580DAB
– Source Control
DEH-X68**BT
DEH-X68**DAB
DEH-X5800BT
DEH-X5800HD
DEH-X48**BT/DEH-4800BT/DEH-4800DAB
DEH-X38**UI
DEH-X28**UI/DEH-2800UI/DEH-2800DAB
DEH-X18**UB/DEH-1800UB*
MVH-X38*BT
MVH-280DAB
MVH-X18*UI/MVH-180UI/MVH-180UB*
Minor bug fixes