Early Access Beta – Mobile and Steam
Prepare to unleash your inner warrior in the exciting world of Battle of Guardians Beta. With early access now available on both mobile and Steam platforms, you can dive into a realm filled with real-time PVP showdowns, challenging strategic PVE quests, and adrenaline-pumping tournaments.
The Ultimate Arena Awaits
Step into the ultimate arena of Battle of Guardians, a world teeming with real-time PVP battles, strategic PVE trials, and heart-racing tournaments.
Online PVP Battles
Test your mettle in dynamic 1v1 battles and climb the leaderboards to showcase your prowess. Will you emerge as the ultimate champion?
Tournaments
Participate in exhilarating knockout brackets, ranging from intense 4-player showdowns to massive 32-player duels (coming soon!). Prove your skills and dominate the competition.
Multi-Realm Warfare
Engage in epic battles that span diverse realms in a multidimensional arena. Conquer new worlds and demonstrate your supremacy on the battlefield.
Races & Strengths
Choose your path and strengths:
Guardians: Power-packed damage dealers.
Humans: Masters of combos with unmatched intelligence.
Demons: Titans of resilience with peak health.
Character Progression
Evolve your character:
Elite Fighter: Perfect for beginners, offering the basics.
Legendary Warrior: Unlock the power of intricate combos.
God of War: Attain the pinnacle of abilities and wield devastating skills.
Join the Ultimate Battle Experience
Join the ranks of Battle of Guardians now and immerse yourself in the ultimate battle experience. Harness your unique strengths and strategy to emerge victorious in the multidimensional arena.
Explore Further
For more details and updates about Battle of Guardians Beta, visit the official website at Battle of Guardians – Official Website and follow them on Twitter at BOG_Official_.
Are you ready to embrace the challenge and become a guardian in the epic world of Battle of Guardians Beta? Early access awaits, so gear up for thrilling battles and unforgettable adventures!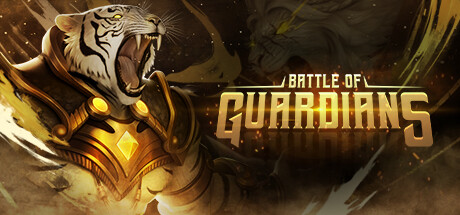 Developer:
Miracle Gates Entertainment