Baldur's Gate 3, one of the most highly anticipated games, is just around the corner, set to be released on Steam on August 3rd. Gamers are brimming with excitement, eagerly awaiting the arrival of this masterpiece. However, Larian Studios, the game's developer, has recently unveiled some updates that left many players disappointed.
An Impressive Game with a Hefty Size
Baldur's Gate 3 promises to be a content-rich experience with a massive file size of approximately 122GB, befitting its status as a blockbuster title. This news is undoubtedly thrilling for many, as it suggests that Baldur's Gate 3 will offer an extensive and immersive gaming experience. However, this also puts considerable strain on players' hard drives. Adding to the frustration, gamers cannot pre-load the game and must wait until August 3rd to start the official download on Steam. Furthermore, the early access version of Baldur's Gate 3 will not be compatible upon launch, forcing players to download the full version from scratch.
Meet Kipi: A Tokyo-based Cosplayer with a Creative Spark
Reasoning Behind the Decisions
The decisions to restrict pre-loading and compatibility stem from the fact that the early access version of Baldur's Gate 3 has been available for three years, and the official release will come with countless changes. For example, while the early access version featured around 131 spells, the full version will include over 400 additional spells, along with numerous feature enhancements and captivating storyline additions.
A Game-Changer in August
Baldur's Gate 3 is predicted to set August ablaze in the gaming industry, marking the beginning of a wave of blockbuster releases during this period. With its vast content and promising gameplay, Baldur's Gate 3 is expected to become a must-have addition to every gamer's library. Mark your calendars for August 3rd, when this thrilling game makes its debut on Steam for everyone to experience.
As the release date for Baldur's Gate 3 draws near, the gaming community is buzzing with anticipation. Despite the challenges of the game's large file size and the inability to pre-load, gamers are eagerly looking forward to diving into the expansive world of Baldur's Gate 3. With its captivating storytelling and diverse gameplay elements, this game is set to make a significant impact in the gaming world in August and beyond. Prepare for an unforgettable journey as Baldur's Gate 3 arrives to capture the hearts of players worldwide.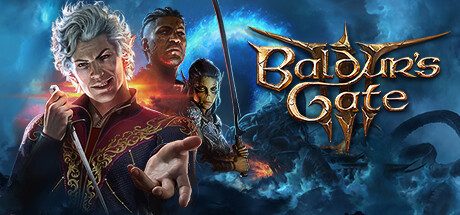 Developer:
Larian Studios