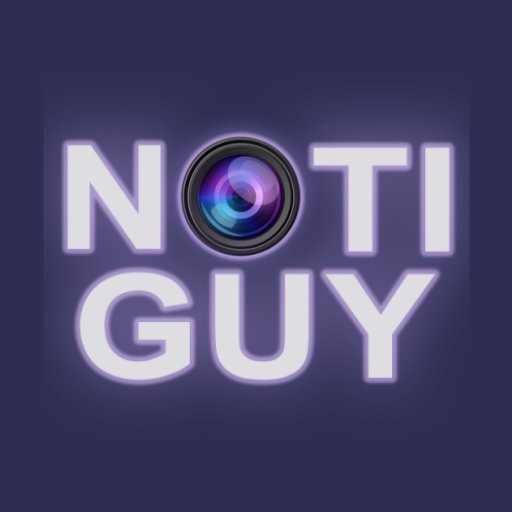 Dynamic Notification Island
Display notifications around camera hole or at various places on screen with many styles to choose from. it can also be set as a notifications LED light.
Notifications pop-up styling on Android is boring and old style! For years it has been just a circled image with a text next to it.
NotiGuy breaks this stereotyped style and will refresh your phone look and feel!.
– Ability to replace the system heads up so only the island will be shown.
– Customize notification styles with animations.
– Notification light effects like borders, glow, shake and an animated edge lighting around the notch or the island.
– interactive Notification Lighting around camera cutout edge .
– Shows the dynamic notification even while screen is Off or On and system Always On Display is supported as well.
– Focus mode to blur the screen background except the expanded notification.
– Can be used as a notification LED indicator next to camera hole and colored per app, also may be used to represent other events like charging indicator and music play.
– Going beyond the notch island base idea and showing the island at many positions in screen like at the bottom for easier access and interact to notifications without hand stretching.
– A mixer to show all newly received notifications one by one allowing you to read and interact with them.
– A notification reminder that keeps you aware of current notifications. Optional minimized notification that will pop up at a set of time of your choice.
– The island does not overlap with the status bar contents; it hides it with same current app color for a neat display while keeping the clock showing.
– Supports all notch positions, including phones without camera cut-out.
– The ability to customize style, colors, placement and sizing of a dynamic notification island and expanded notifications. It can be set to custom colors or preset of classic colors or even follow material you color derived from wallpaper.
Energy Ring
Use the notch as a battery status indicator. displayed as a circular progressive line around camera hole to indicate current battery level, animated low battery alert , fully charged battery alert and charging led light.
Interactive Camera Hole
The area around camera cutout has always been useless, this app turns the camera hole into a shortcut button to perform many activities and make phone use easier.
You can set independent function for each touch, long touch, double touch and swiping both sides
Interactive camera hole functions are categorized as the following :
Actions
–  Take a screenshot!
–  Toggle camera flashlight to use your phone as a torch easily when needed.
–  Open power button menu.
Access
–  Minimized apps drawer as horizontally aligned icons next to notch.
–  Open camera.
–  Open selected app.
–  Open recent apps menu.
Communications
–  Make a quick dial to your favorite contact or an emergency call.
Modes
–  Toggle automatic orientation.
–  Do Not Disturb Mode.
Tools
– QR codes reader.
–  Trigger an automated task.
–  Browse your favorite website.
System
–  Switch brightness between a set low and high values like for indoor and outdoor or for day / night.
–  Toggle sound ringer mode.
Media
–  Play or pause currently playing music just like the headset button.
–  Play next audio.
–  Play previous audio.
Accessibility Service API Disclosure:
This app uses Android Accessibility Service API to customize the notifications preview. No data is collected by this service.
* Fix notifications sound.
* Fix repeated notifications.
* Optimisation.
* QR codes reader
* notch size and position manual adjust.
* Energy Ring: display battery level, battery low, full and charging animation around camera hole.